Lockdown Cricket Success
With cricket suspended due to the Covd-19 pandemic, most Caterham pupils have had to contend with live online coaching sessions through the Summer Term via google meet, however Lower Sixth Form pupil Nathan has continued his development with Surrey County Cricket Club's Elite Player Group (EPG). 
During the first part of lockdown Nathan's training was overseen by the academy's strength and conditioning coaches and largely consisted of a series of self-lead fitness training sessions including two 5km runs, two sprint sessions and home strength sessions every week. There was some competition added to the mix with four internal 1km time trials and several 2km time trials, where Nathan recorded some extremely impressive times. 
Once the ECB lifted the ban on 'live training' the EPG returned to training at Surrey's Guildford ground twice a week, where bowling, batting and fielding were added to the arduous fitness program. This allowed Nathan to focus on specific areas of his skill development that he had been working on through the winter here at Caterham and during the Surrey EPG program. Nathan has continued to develop his already impressive pace, whilst also honing his accuracy, during this first phase of training before returning to competition. We wish him well for the rest of the summer and hopefully he will be able to test his skills in some fixtures before the summer is out. 
It has been an extremely difficult summer term for all the cricketers, but especially 1st XI captain Ankush, who was due to lead the team this year, which would have been his fourth season in the team. We would like to thank him for the tremendous commitment that he has shown to Caterham cricket in his time at the school and wish him the very best for all his future endeavours. We would be delighted to see Ankush and his fellow cricketing leavers, return to Homefield in the not too distant future.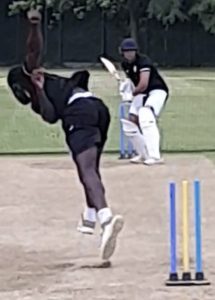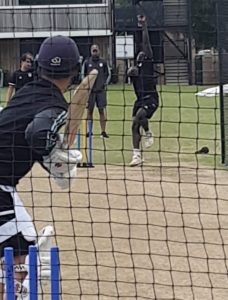 Back to all news