LSO's Leading Trumpeter, Gerry Ruddock joins the team at Caterham
From the Summer Term, all trumpet players taking lessons at Caterham School be given the opportunity to have their weekly lesson with Gerry Ruddock, one of the leading UK trumpeters from the London Symphony Orchestra (LSO). Gerry, who also led the LSO's educational programme called LSO Discovery, is looking forward to bringing his experience to the music and helping us develop our young trumpeters.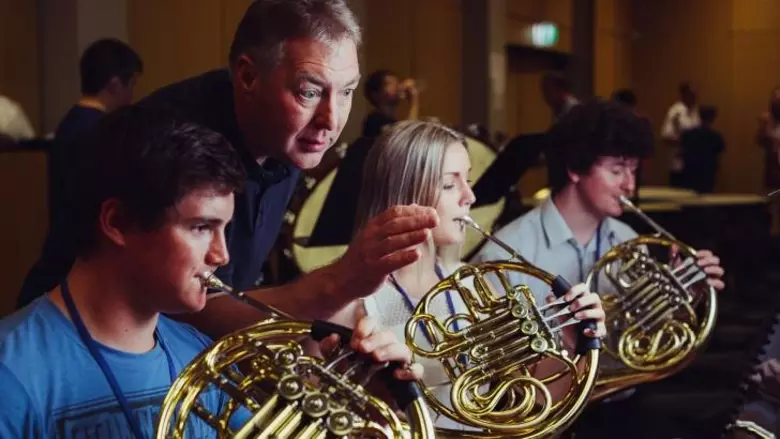 Having spent 17 years with the Royal Philharmonic Orchestra and then joining the LSO in 1997, his wonderful musical career includes many highlights – fron performing film scores including four of the original Star Wars series, the Harry Potter scores, Superman and Mad Max – Gerry also performed at the 2012 Olympic Games, for the Pope at the Vatican, and for the Queen at Buckingham Palace.
Now with a outstanding musical career under his belt, Gerry is keen to take a new path on his musical journey and is looking forward to sharing his experience and expertise with the vibrant Music Department at Caterham School!
Learning with London Symphony Orchestra, Gerry Ruddock will help our pupils to progress to a higher standard and will hopefully inspire them over the coming months and years – what was a once-in-a-lifetime opportunity for a lucky few, has now become a weekly reality for all trumpet pupils at Caterham's Prep and Senior Schools!
Exciting times ahead!
Please let me know if your child wishes to continue lessons at school so that I can help Gerry prepare his teaching schedule. [email protected]
Back to all news