Marathon Effort Raises £10K
A big thank you from Team Quinton! 
Team Quinton – Dan Q, Bethany Q, Nikki Heber & Chris Bovet-White would like to thank everyone, Old Cats, parents, pupils and staff for their generosity to help raise an amazing £10,385 for the Royal Marsden last month when we ran Southampton Marathon.  
While I was humbled by the donations from the Caterham community, I am not surprised – it shows just why this school community is amazing.
Thanks to all who donated and supported us.
Mr. Dan Quinton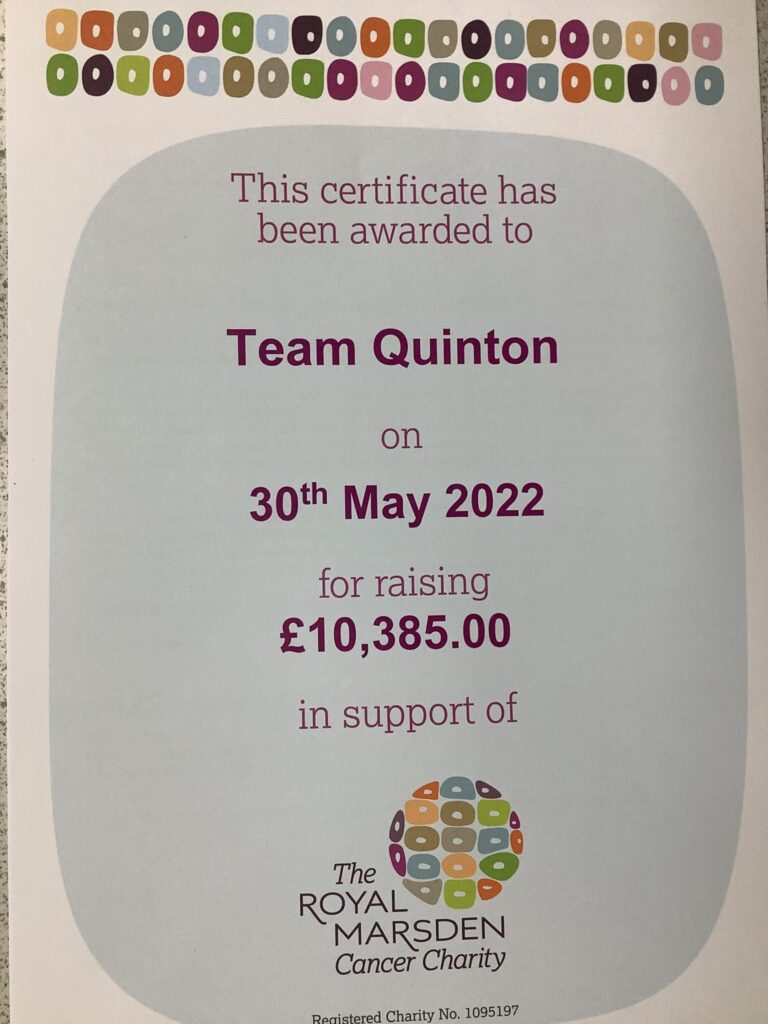 Back to all news