Max Makes UK Top 16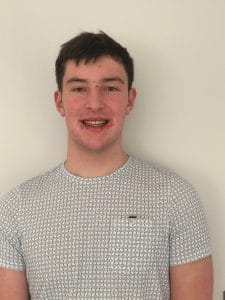 Upper Sixth Form pupil Max F achieved a formidable success coming in the top 16 out of over 10,000 students who took part last March in the Biology Olympiad, run by the Royal Society of Biology.  Max achieved a Gold Medal in that and was one of 16 students who went on to compete at the University of Warwick for a place in the GB Biology Team.  Max's achievement as a top 16 in the country is exceptional. 
Mr Quinton not only congratulates Max but would also like to add his extreme gratitude for his exceptional contribution to science during the past two years.  Max has acted as Vice President of The Moncrieff-Jones Society and is our first President of The Wright Society.  The Wright Society was set up by Max, Louie S and Mr Q over the summer with the aim of providing Caterham pupils with the best society of any school in the country – to help pupils achieve their dream of studying Medicine, Dentistry or Veterinary Medicine at University.   The hours Max put in to set it up and the kindness and care he and Louie have shown to help the current Lower Sixth Form cannot go unrecognised. 
An honours board in Biology will forever have their names embossed in gold letters, recognising their extraordinary contribution to launching this new society.
Back to all news