Musical Mastery at Scholars' Concert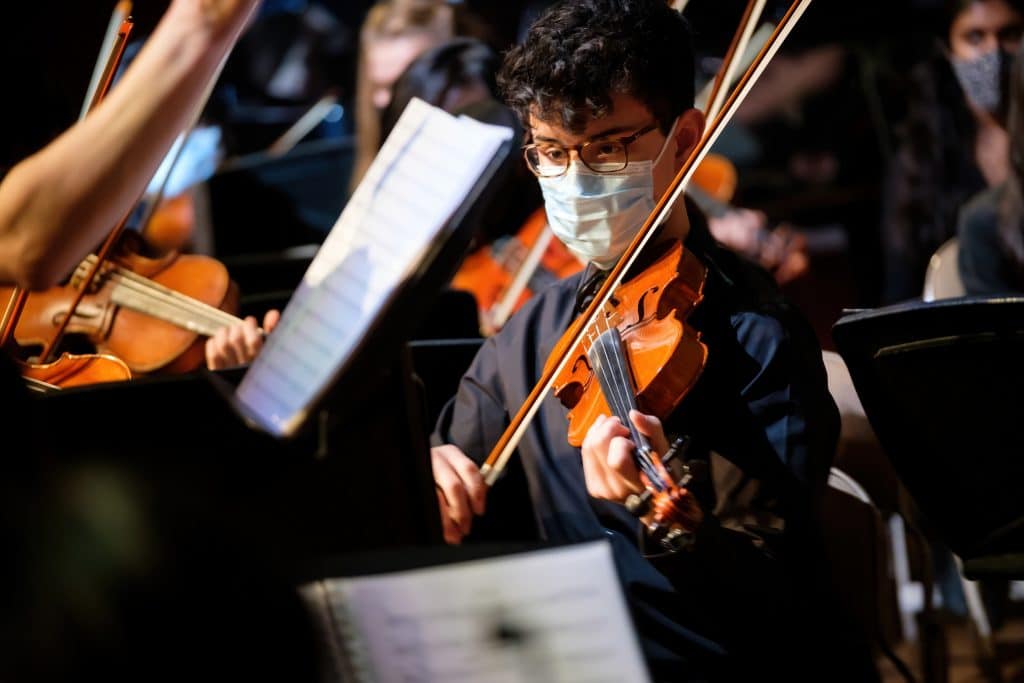 The Scholars' Concert was an impressive display of talent, style and great musicianship with an eclectic programme of music from Tellemann to Bizet and some Jazz classics. All performers should be awarded huge praise for their outstanding performances which showed such confidence and poise. From first year to upper sixth, each performance had something special about it and every piece had breathtaking moments as the performers took on challenging and demanding technical passages with flair.
There are highlights that must be featured; First Years Alexander M (violin), Albert C (piano) and Shaily R (harp) made their debut performances in this annual Scholars' Concert and should be highly congratulated on their achievement. Ellie S (cello), Soraiya K (clarinet), Megan S (tenor horn) and Rhian C (saxophone) gave performances that showed such precision and accuracy. Jessica C (violin) gave an incredibly moving and stunning performance of John Williams's Schindler's List theme- the haunting melody hanging in the air in the beautiful acoustics of the Wilberforce Hall. The final performance given by Philip M (violin) was a memorable moment for every person present; a remarkable and awesome presentation of Frank Bridge's Moto Perpetuo. This particular performance was expressive, mature, virtuosic and demonstrated Philip's deep understanding of musicianship. He led and took charge of this most impressive piece and directed Mr White, our accompanist with composure and vigour – necessary in this fantastic piece.
There was admiration for every performer in this wonderful concert and thanks must go to our music scholars not only for this concert but for their continued dedication and commitment to the musical life of the school.
Back to all news