Musicals Set to Return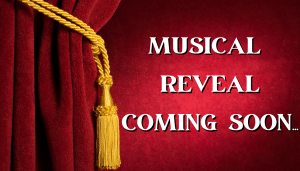 It's official: December 2021 will see the return of the musical to Caterham School! Open to pupils currently in Third Year to Lower Sixth Form, this is going to be a musical you won't want to miss. Think extravagant costumes, impressive sets, loveable characters and witty dialogue. This will be a production that brings joy, and we can't wait to tell you what it is…!
Auditions: Sunday 13 June (details tbc)
Audition Packs available: Monday 24 May
Reveal of the show: Very soon… Keep your eyes peeled…!
(Please note, our ability to put on the show will be determined by government restrictions & guidelines as we move forward. We will keep you informed of any changes/updates as we move through the process.)
Back to all news