New Views Playwriting Project
On Thursday playwright Ryan Craig ran a creative writing workshop for our playwriting group.  Ryan's extensive experience, including a period as writer-in-residence as the National Theatre, offered valuable insights into the process of script development. 
The session was incredibly helpful, with practical support and encouragement offered to all pupils to guide the development of their work. Each pupil will now work independently on creating their own original script for submission to the National Theatre in Spring 2021.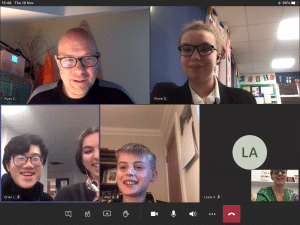 Back to all news