Odd Socks Day, Anti Bullying Week 2021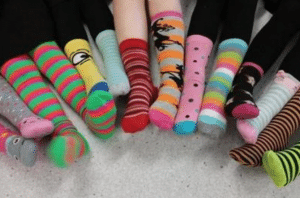 Caterham School joined schools and colleges across the UK to raise awareness of Anti-bullying Week.  On Monday we marked this by wearing odd socks, giving pupils the opportunity to express their individuality and spread awareness of the core values of Anti-bullying Week.   
Pupils and staff brightened up their classrooms with fabulously patterned socks and glorious clashing colours!  This event was supported by assemblies to all year groups throughout this week, focusing on this year's theme – One Kind Word.   
Back to all news