Pen Pal Project
Nine months in and after a few letters sent and received, we are delighted to report that First Year pupils' enthusiasm for their French Pen Pal project is getting stronger and stronger. 
Pupils are always very excited to receive their letters. They comment and compare the content. They are curious to see how different French handwriting is to that of English pupils'! They also realize how similar their interests and activities are to those of their pen pals. They have discovered a lot about life and culture in Le Mans, France (particularly  – for the joy of many – la Formule 1 et les 24h du Mans). They have been able to use a lot of the vocabulary and grammar they have studied in class to correspond with their pen pal, as they have been talking about themselves, their likes and dislikes, their school day and their favourite hobbies. The last letter in French is due just after half term. The perfect opportunity to make the most of their revision for the summer exam!
Definitely an experience to repeat next Year!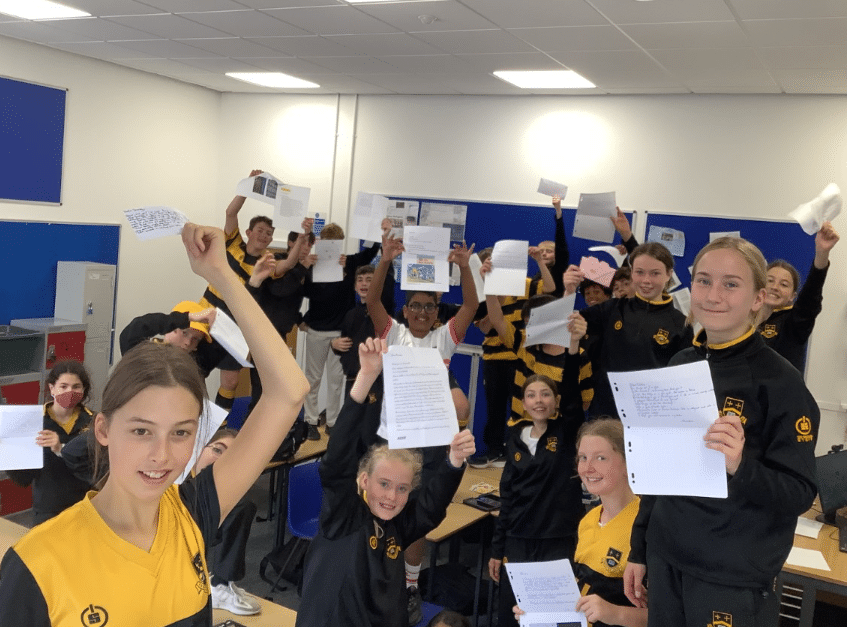 Back to all news