Quiz Night
Last week's quiz saw a long-awaited win for Webster Wells Warriors and Friends in a brilliant night of spirited competition! Well done. 
This week, Lockdown Quiz No. 9 is sponsored by our fabulous Parents' Association who have donated some great prizes to compete for. The theme is Eurovision so get your brains in gear and ready for "Good Evening Quizzers, this is Caterham Calling!" 
Given how we have learned that our regular quizzers don't like dressing up at all (!) there is no reason to think we will see a single sequin for Eurovision but as ever our hopes are high!  If you missed last week's costumes to mark VE Day, take a look and enjoy!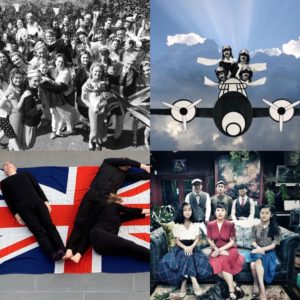 Back to all news