Regional Winner Performing Shakespeare
Congratulations to Rosie B, Abi P and Connie M for their incredible performances at the English Speaking Union's Performing Shakespeare Regional Final held at Notre Dame School last Thursday. Having been selected to go into the regional final from an internal competition at school, the girls competed against 22 other pupils from local schools and the standard was exceptionally high.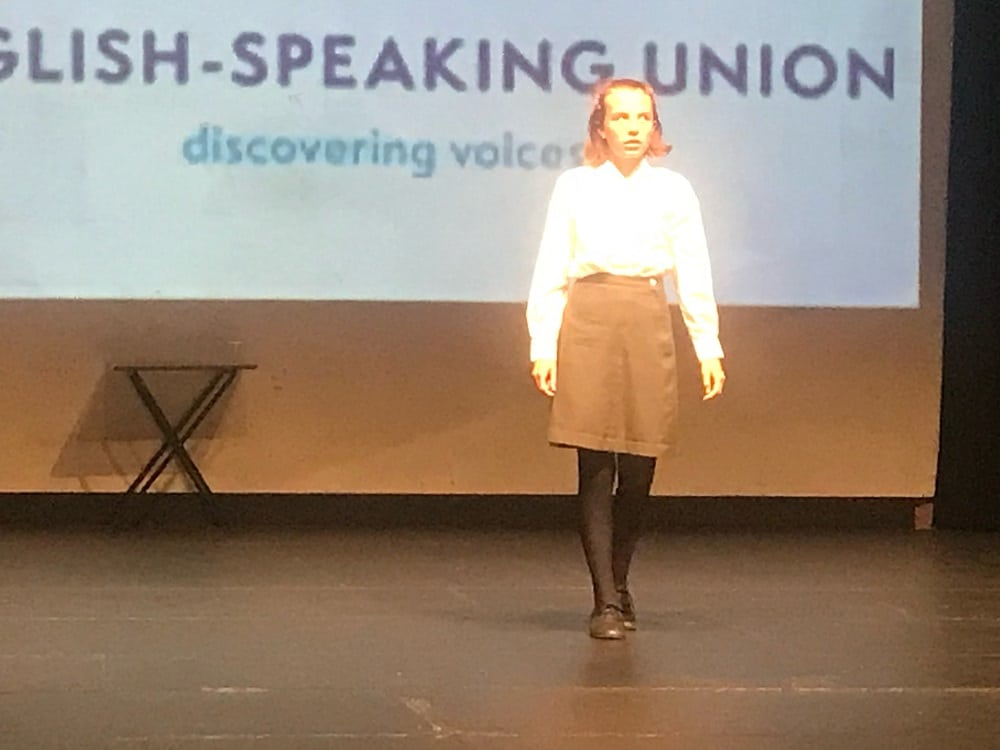 After a workshop, all three girls impressed the judges with their engaging, mature and accomplished performances of scenes from 'Romeo and Juliet' (Rosie and Abi) and 'Macbeth' (Connie). The girls also had to perform an oracy component explaining their choice of scene and character and any contextual information that they found particularly interesting.  All the pupils were praised for their understanding of their plays and we thoroughly enjoyed watching the other performances. After a 35 minute interval for the judges to deliberate and give general feedback, Connie was announced the winner of this heat; a magnificent achievement considering the standard. Connie will now go through to the Grand Final at The Globe itself on 24 June. The girls were wonderfully supportive and encouraging of each other and they should all be congratulated. We wish Connie the best of luck and to 'break a leg' on the 24th.
Back to all news