Rehearsals in Full Swing for Lord of the Flies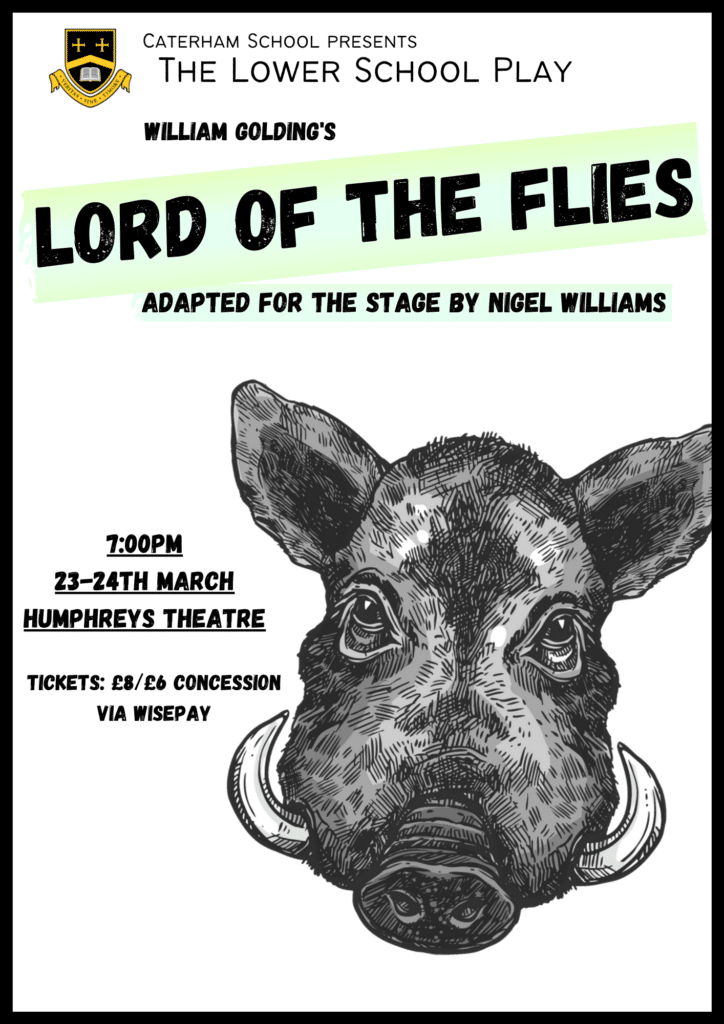 We are only two weeks away from the Lower School Production, 'Lord of the Flies' and tickets will be available to purchase from this Friday. Check out WisePay under the 'Performing Arts' tab and book your tickets to avoid disappointment!
Rehearsals are in full swing with cast finalising their lines, learning movement routines and thinking about their characters. Whilst backstage, the Lower School team are pairing with the Senior School Tech Club to make props (last week we made some very lifelike rocks and this week we will be building the set), costumes have started to arrive and we've started planning the lighting and sound design. It's all go!
For those not familiar with the story, 'Lord of the Flies' is about a group of schoolchildren who crash land on a tropical island and have to decide what to do next: enjoy their new found freedom by hunting and adventuring or work together to get rescued? The story takes some dark and foreboding turns but this cast are exceptional and their performance will really hit home!
The performance dates are 23 & 24 March. Tickets will be released this Friday on WisePay, so get booking and we look forward to seeing you there!
Back to all news