Second for Gia in ISRSA Essay Competition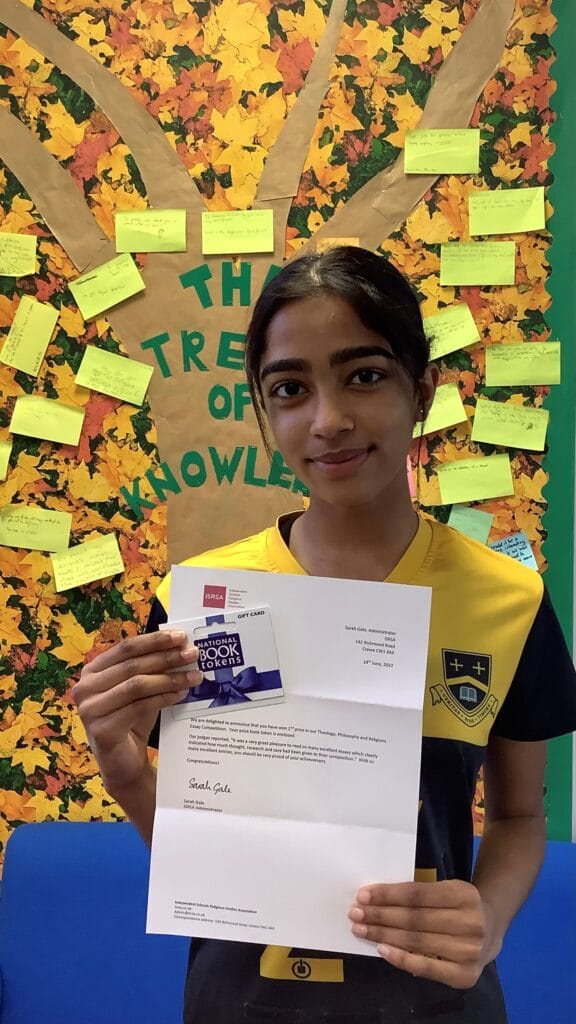 Pupils in the First Year had the opportunity to enter the Independent Schools Religious Studies Association essay competition.  Pupils had to write no more than 400 words responding to the statement,   'Civil disobedience can never be justified.' They had to give their opinion and demonstrate that they had considered both sides of the argument.   Four essays were selected to represent Caterham in the competition from Gia A, Aimee L, Caitlin M and Emma T who all produced thoughtful and well-argued responses.  
I am delighted to announce that Gia A was awarded second place and a £30 book token and her essay will also be displayed on the ISRSA website.  The judge Michael Wilcockson commented, that the winning essays were successful in pinning down terms, defining them and then discussing their ambiguities whilst also integrating scholarly thought and personal reflection.  
We are delighted that Gia's philosophical abilities have been rewarded in this way
Back to all news