Sir Terence Conran -The Passing of a Design Icon
Terence Conran, founder of the Design Museum, designer, philanthropist and businessman, passed away on Saturday 12 September 2020. He was 88 years old.   
As a leading design department it is only fitting we take a moment to celebrate one of the most iconic design figures of post war Britain.   
Sir Terence started his career in the late 1940s, initially having studied Textile design and soon became a household name as one of the key designers of the swinging '60s.  He genuinely changed how we live and eat and brought joy at a time, which was drab and suffering from post war austerity.  
"It is hard to overstate how uninteresting London was then," he later said. "You could go along a terrace of houses, and every living room you looked in was the exactly the same, with the same extremely dreary furniture." bbc.co.uk 
Best known as the founder of Habitat, he brought modern style and simplicity to UK homes in the 1960s.  He has since filled our lives for generations with ideas, innovation and brilliant design. He leaves a treasure trove of household and industrial design that will stay with us forever. 
Very few have done more to create a modern Britain than Terence Conran. He was Instrumental in leading the way for the acceptance of modern design and culture. 
His empire would go on to span restaurants, architecture and household retail brands including, Heals, Next and Mothercare, but it was for his accessible and fashionable furniture, interiors and homeware that he remains best known.  
In recent years, he's been a key supporter of Design & Technology, alongside other British designers such as James Dyson.  With their continued support and lobbying, the subject has been safeguarded for the benefit of future students and design in the UK. 
His influence continues to inspire a whole generation and beyond and in the Design Museum, which he conceived, inspired and drove, he has the most brilliant, enduring tribute and legacy.   
Thank you Terence. 
Simon Taylor 
Head of 3D Design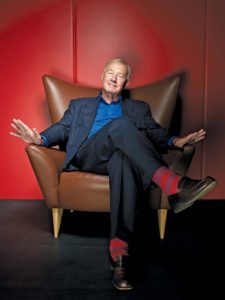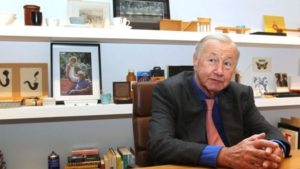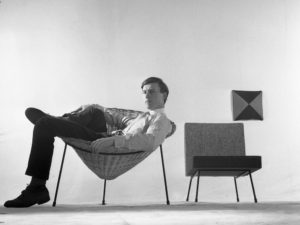 Back to all news