Sixth Form Wellbeing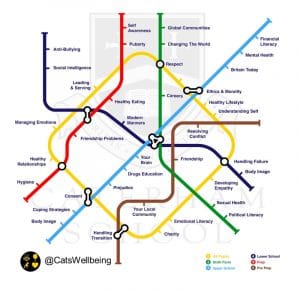 Preparing our young people with life skills for university and beyond underpins Wellbeing sessions in the Sixth Form, and across the school. This term Sixth Form pupils have already explored a vast range of topics including curating their online profiles ready for their next steps into the professional working world, equality and diversity, driving behaviour and safety, with add on workshops for car maintenance, environmental responsibility to name but a few topics. Wellbeing sessions have run alongside the EDGE curriculum sessions in the Lower Sixth and are held in House groupings to allow greater discussion.
As pupils progress through the year and into the Upper Sixth Form they will also experience sessions on skills for university covering managing finance, first aid and healthy eating.
Back to all news