Surrey Cricket Success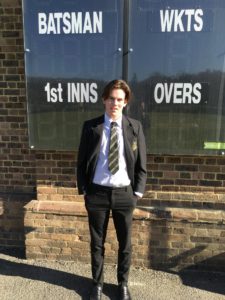 Congratulations to Caterham School pupil Toby who has been selected by Surrey Cricket as part of their U16 Elite Player Group for winter training.
After a good season in 2017, in which Toby became a regular member of the School's 1stXI, and an excellent tour of South Africa, Surrey invited Toby to their winter trials, from which he progressed to the training group. This is a wonderful achievement for Toby, and just rewards for the hard work that he has put in over the last 12 months.
Back to all news