The Orpheus Centre Repeat the Beat
A big drum roll for our very own Dave Perkins from the School Maintenance team who raised money for this very worthy cause by playing his drums constantly for 12 hours solid!
Our pupil drum group did this for five minutes, using the Game of Thrones drum beat, so (high) hats off to Dave for his drumathon!
This unique and special event was in memory and celebration of Orpheus student Lucy, a talented drummer who passed away in 2020.
The Orpheus Centre is an independent specialist college in Surrey which supports young disabled adults to learn important skills to live independently and gain employment. We believe that every young disabled person should have the same opportunities as their non-disabled peers. We offer a holistic learning programme, a supported housing scheme and a domiciliary care service. Everything at Orpheus is focussed on maximising lasting independence and quality of life for our students.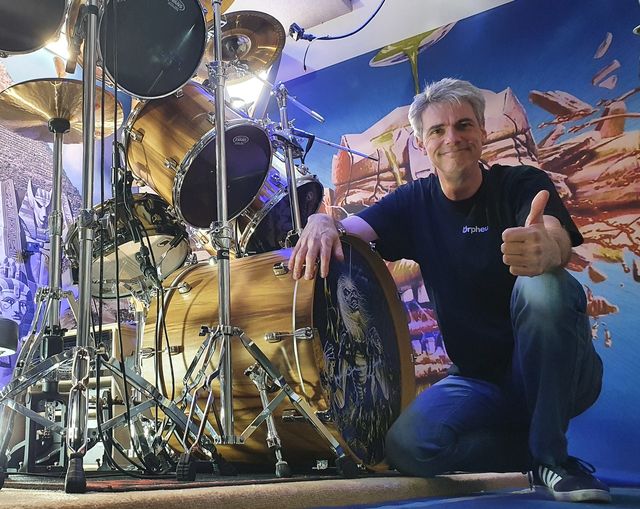 Back to all news