The Wright Society Launches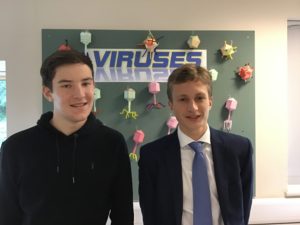 This Friday saw Mr Quinton launch THE WRIGHT SOCIETY, the home of aspiring medics, dentists and vets at Caterham School.  "I cannot tell you how hard our Upper Sixth Formers Max Fogelman and Louie Steel worked with me over the summer to get all the resources together to form this exciting new Society. They are extraordinary and selfless young men and I am immensely proud that they will be the first President and Vice-President of The Wright Society".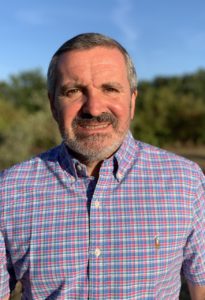 The Patron of The Wright Society is Dr Richard E P Wright MB BS (Lond); MRCGP.  "I am honoured to be asked to be Patron of this new Society.   For nearly 2 decades, I have had a very close relationship with the school as all three of my daughters passed through this amazing institution, and now I have the pleasure of being the school Medical Officer.   A decade ago, but still fresh in my mind, my eldest daughter Hannah moved into the 6th Form at Caterham with the dream of becoming a Doctor.  I admired the way the Science Department nurtured and helped her – she could not have been in a better place to achieve her ambition.  Caterham School has a long tradition of helping aspiring medics, no more so than during the last 2 decades under Mr Quinton's guidance as Head of Science.   I know first-hand his passion for helping medics secure places at University as both undergraduates and via postgraduate routes.   The formation of this Society is therefore a very exciting step forward in his aim to make Caterham School the top school in the country for anyone wanting to study medicine.  I look forward to seeing how The Wright Society blossoms over the coming years and am proud to be part of helping our next generation of medics, dentists and vets achieve their dreams". 
Back to all news