Third Year of Selection for The Cricketer Schools Guide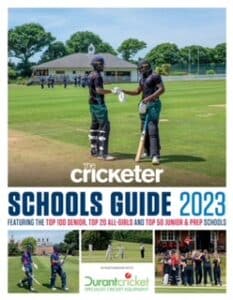 For the third year in a row, The Cricketer has named Caterham as a UK top performing cricketing school in its annual Schools Guide. 
Selection follows an exhaustive process which sees a record number of schools submit entries to be included each year. All entries were judged against an extensive set of criteria, which included a compelling commitment to cricket in the curriculum, facilities, fixture programmes and coaching.
It reported that "Students have the riches of beautiful grounds, a rich cricketing history and the school's track record of producing first class players to feed off" setting Caterham apart from other schools. It also recognised that "Girls cricket has enjoyed sensational growth over the last 12 months across the prep and senior school"
Back to all news