Partnerships
Our strong sense of community and responsibility towards each other extends well beyond the School's boundaries with a shared commitment amongst staff and pupils to play our part in the world and learn from the experience.
As a core part of their education at Caterham, our pupils are actively involved in our Partnerships programme supporting and learning from local, regional and global initiatives through volunteering, charity work and collaborative projects. Our pupils gain perspective and begin to define their societal responsibilities.

Partnership activities provide opportunities to our pupils to use their talents, and develop their personal qualities for the benefit of others. Caterham School is proud to be actively engaged in partnerships, educational initiatives and projects with other schools in the UK and abroad.
Covid Response During the National Lockdown in 2020 Caterham School provided holiday activities for local children whose parents were key worker.  These were offered and taken up by children form our partner primary schools, alongside some Caterham students.  The school launched a scheme in the summer term to provide laptops and tablets to children in the community who were previously unable to access online resources and lessons.  The Laptops for Lockdown scheme involved six local primary schools.  Caterham first and second years made cards for local care home residents, these raised the spirits of residents at Buxton Lodge Care Home.  The school is exceptionally proud of a group of boarders who spent the lockdown raising money and procuring over 10,000 items of PPE equipment that were delivered to  for use in the North Tandridge Primary Care Network.  An additional 900 visors were created by the Caterham School Technology department, supported by a team of volunteers.

We have been a driving force behind the foundation of The London Academy of Excellence (LAE) Sixth Form College in Stratford, East London, an area where Sixth Form academic opportunities were previously limited. Teachers and pupils across the two institutions support each other with regular visits and collaborations.

We also support Kingsford Community School in Becton and other local schools in and around Caterham. Students from Caterham conduct work experience at Kingsford every year assisting with the delivery of lessons, and helping with the organisation and conduct of sports days and educational visits.

Pupils from Clifton Hill School (a Surrey school for young people with severe and profound learning difficulties and autism) come to our Sports Hall weekly to participate in sporting activities and games planned and carried out by our Lower Sixth students. In the summer term, our students organise the Clifton Hill sports day here at Caterham.  Caterham students have visited Clifton Hill to see the school in operation at first hand.

Our students have been acting as classroom assistants at St John's Primary (Caterham) regularly through the Spring and Summer terms. They have been involved in a variety of activities, but mainly focused on assisting in the teaching of English and Maths.
Some St John's Year four, five and six pupils  visiting Caterham to attend a weekly drama club in our Performing Arts Centre.  These sessions are run by Caterham students and culminate in a performance in the Deayton Theatre. ImpactEd recorded increases in teamworking and extraversion, and an increase in openness of 14%.
Year 6 students form St John's with strong prior attainment have been attending weekly Maths sessions at Caterham.  They have been working on problem solving and higher order thinking skills.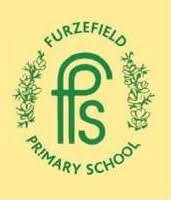 Furzefield pupils have been visiting Caterham School weekly in the summer term to explore coding with our IT department.  Some of their year six pupil's have joined pupils from St John's for Maths lessons focussing beyond the curriculum – working smart and problem solving. Participating students showed an increase in the three metrics measured by ImpactEd – Growth Mindset, openness and motivation. The increase in Growth Mindset was particularly significant at 5.2% and students showed a 5% increase in academic attainment.
The Geography department has been running five week courses at Whyteleafe Primary School.  Caterham 6th Form Students and Teachers visit Whyteleafe School to deliver fun, engaging enrichment sessions for Year 5 Pupils. There will be a range of topics across the sessions. One Year 5 class will attend the sessions in the first half of the spring term, the other class in the second half of term. The Geography groups also planned to host a half day of Orienteering in the Caterham School Woods for the whole of Year 5, we look forward to picking this up next year.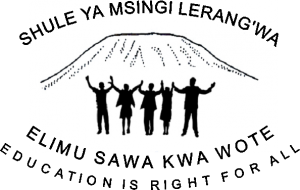 Lower Sixth students have visited Lerang' wa Primary School in rural Tanzania annually since 2006. Our students conduct lessons in English, music, sport and art working in collaboration with the Lerang' wa teachers. Money raised in our school community has been used to improve the infrastructure at the school; building staff accommodation, a kitchen and toilets for the students amongst other things. We currently support the Lerang' wa students by raising money to supplement their diet.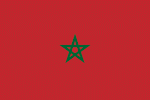 In 2018 a team of Lower Sixth students headed to Morocco in July. Travelling to the Berber village of Ikhf n lghir, in the Bougumez Valley, they undertook a community project focused on assisting at the local education centre. Currently the centre has three functions, as a pre-school for the younger children of the village, an 'after-school-hours' centre for additional teaching of primary and college students, and thirdly, to provide adult teaching traditional embroidery and rug making. Our project was aimed at providing lessons and interactive teaching workshops at the centre for all their group types. A second expedition took place in July 2019 was planned with a further 15 L6 formers making the trip to support the centre and experience the culture.  We look forward to building this partnership in the future.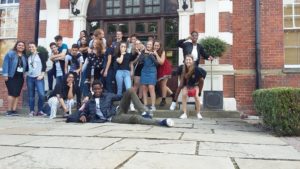 The United Access Programme currently involves 18 students from 6 United Learning academies. They are carefully selected on the basis that they are showing promising prior attainment up to Year 9 and would benefit from additional support to their academic progress.
The partnership is a unique collaboration linking United Learning (MAT), Caterham School and a number of other independent schools including Woldingham, and Universities and Colleges such as Fitzwilliam College Cambridge in support. The programme is from a template devised and supported by the Accelerate and Access Foundation, whereby the pupils attend a series of weeklong residentials at the participating independent schools or Fitz, twice a year with additional meet up days from the end of Year 9 to year 13. The residentials aim to promote engagement with learning and broaden horizons alongside practical advice and support on academic progress and University applications – they serve both an academic and aspirational end. The participating pupils are supported by a team of 5 undergraduate mentors who are an invaluable resource throughout. The Programme is underpinned by attitudinal and statistical evaluation, tracking progress against control groups. The depth of relationships, and the progress shown has made the whole experience thoroughly rewarding, with many teachers donating their time to contribute. Video
Community Sports
Caterham School contributes to the community through extensive support with staff and facilities.
These include:
Caterham Cricket Club
Caterham Cougars LaCrosse Club
Old Cats Rugby Club
The three sports clubs are fully open to the public for participation and membership, and are widely publicised in the local community.  The sports clubs use Caterham School pitches, parking, changing and social facilities.  All of this is heavily subsidised by the school and all the junior (school age) teams are not charged. Membership of these three clubs is approximately 550 people, and is drawn from across the community.