East Surrey Learning Partnership
Caterham works closely with a network of eight primary schools who are part of our East Surrey Learning Partnership. The East Surrey Learning Partnership is a partnership of independent and maintained schools working together to support ambition and achievement for all.
Through this partnership we support children's Key Stage 1 and Key Stage 2 learning outcomes, focusing on English, Maths and Science. We do this through staff and pupil volunteering, sharing best practise and providing extension activities and workshops. We also share resources, and, with the support of Giving Day donations, we were delighted to open a Resource Library this year. The library provides a hub for training and the lending out of specialised learning equipment such as robotics equipment. Alongside the loan of equipment, the Resource Library offers workshops and skills-based sessions for teachers in our primary school network.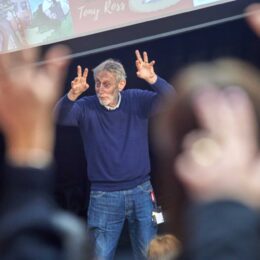 Find out what happened when Michael Rosen visited us to inspire ESLP pupils in their literacy. Click here.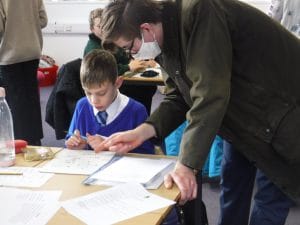 Click here to access Fizzy Maths Activity Packs
High attainers from ESLP Primaries have been completing the Fizzy Maths Packs, and then attending a maths seminar at Caterham School. Please use the link for example material – why not have a go!
ESLP Science
Classes from local primaries attend science sessions at Caterham School, delivered by Caterham staff and assisted by Catehram sixth formers.  The classes attend on a four week cycle.
The aim is to increase openness to science, and empower pupils through increased confidence, using resources accessible in the Caterham science department.  The sessions address National Curriculum science targets around measuring, recording and presenting data whilst using the apparatus confidently and accurately.
ESLP Reading groups
Our Sixth Form and teachers have embarked on a significant partnership with local primary schools, contributing to the 'catch up' agenda, enriching the curriculum, and learning as they go.  Teams of sixth formers have lead reading lessons and reading groups, having gained some experience in our own Prep School, and with ongoing training and reflection.
CLICK HERE TO ACCESS ESLP RESOURCES BELOW:
Back to Partnerships