Supporting Good Causes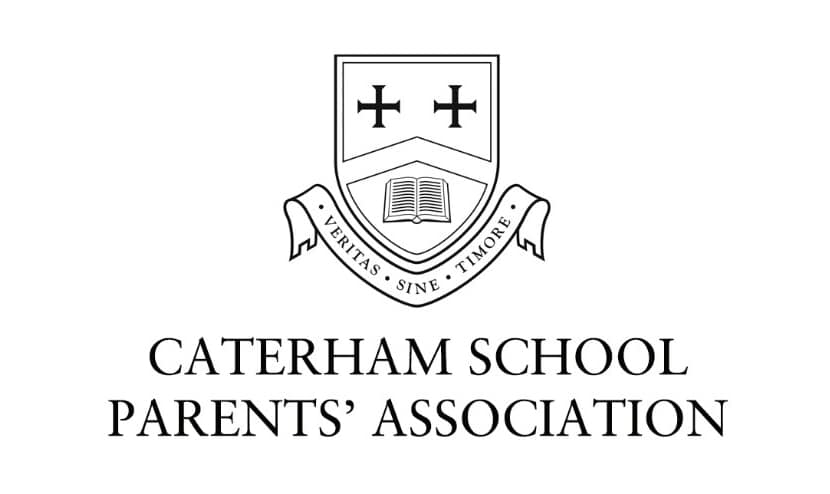 In addition to connecting and supporting parents, the Parents' Association undertake a range of work to both support good causes and invest back into the School to provide extra equipment or activities above and beyond that which the School would be expected to provide.
We are very proud of the monies raised for local and national causes, echoing the School's Partnerships programme. Our current chosen charities are:
Holding on, Letting Go, Sal's Shoes and the 1811 Circle.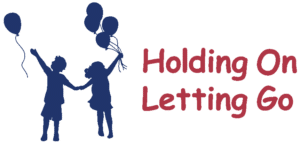 Holding On Letting Go is a Kent-based charity that helps children to cope with the death of someone close to them.
Often the children they see have lost their mum, dad, grandparents, a sibling or a friend. Sometimes more than one person in their family has died or there are sudden and traumatic circumstances surrounding the death, such as suicide, a road accident or murder. Since the adults around them are also grieving, these children often feel unable to express their feelings or talk about their loved one or their sadness.
Many adults don't know how to support children through the grieving process, so HOLG give support and guidance to parents and carers too.
Their vision is a world where every bereaved child and family receive the support they need. Their mission is to create a child and family centred service offering a pathway of support for bereaved children, young people and their families.
One of the ways that HOLG help the families they support is through bereavement support weekends. These are free to children and their families and are staffed by trained volunteers. Children are encouraged to share their feelings in a safe, nurturing place to help them deal with difficult emotions such as grief, fear, anger and sadness. The weekends are full of creative and musical activities which are designed to help the children to hold on to those precious memories of their loved one, whilst learning to let go of the sadness. At the end of a bereavement weekend, each child goes away with a memory box full of things that they have made that help them to remember their special person.
Caterham PA are hoping to raise enough to fund one of Holding on Letting Go's bereavement support weekends.
We also support collections for a local branch of The Hygiene Bank and a local Ukrainian Support Group. 
kids recycle

The PA works with Kids Just Recycle allowing parents to have a good clear out of unwanted items for the benefit of charity and the PA.
Last year the PA raised over £1200 by collecting and recycling unwanted clothes, bags, towels, sheets, duvet covers, indeed any textile.  Money raised is used to buy "extras" for the benefit of all our pupils.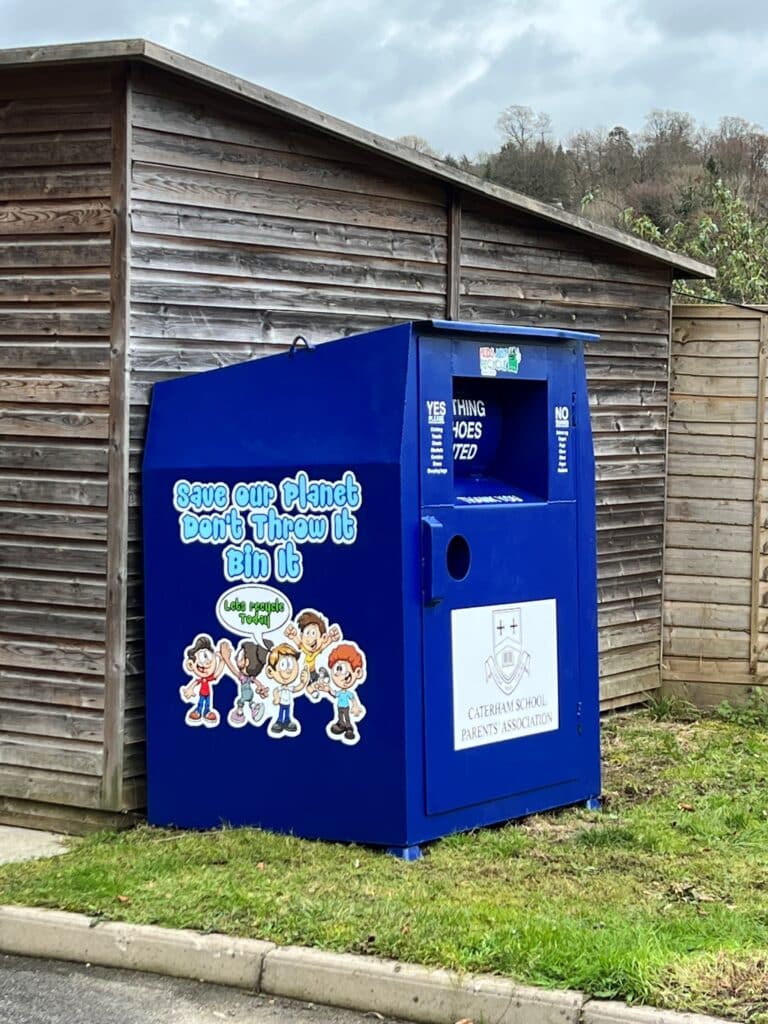 A collection bin is now available at Beech Hanger for donations at parents' convenience. Bags of any size can be used.
PLEASE FILL THE BAG with:  adult and children's' clothing, hats, shoes, belts, handbags, and household textiles including sheets, pillow cases, duvet covers, curtains and towels. They DO accept school uniform and sports wear BUT non school branded items only. Please note: branded Caterham School uniform and sports kit (old and new) can be resold/recycled via the NNU shop. 
THEY DO NOT TAKE: Blankets, Bric-a-Brac, Duvets, Pillows, Sleeping Bags, Rugs, Carpet, Offcuts of fabric, Any WET items, Curtains, Tent Canvas or ripped or stained clothing.
PLEASE BEAR IN MIND THAT THE CLOTHING IS FOR RE-USE SO SHOULD BE IN A WEARABLE CONDITION.
Click here to read more about items that can be donated 
The Giving Machine
The Giving Machine – an organisation that will pay Caterham School Parents' Association every time you shop online. Signing up to The Giving Machine is a very easy way of generating funds for the Parents' Association without you having to do anything!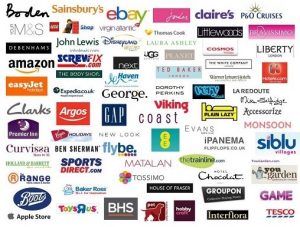 Every time you shop online, sales commissions are paid which we, as purchasers, are unaware of.  The Giving Machine is a charitable organisation that converts these commissions into donations to charities.  Lots of shops are signed up to this including eBay, Viking, Sainsbury's, John Lewis, Next and Amazon – the list is endless. 
There are over 8000 charities signed up to this and Caterham School Parents' Association is one of these. 
We currently have 51 parents signed up.  From their online shopping the PA has benefitted by receiving £321.31.  This money is not added onto the normal purchase.  It is "hidden" money that is transferred and we would love it if you were able to sign up to increase this amount so we can put it back into the school. 
Please find below instructions on how to join.  It is so easy to do and such a simple way of fund raising without having to do anything!
THE GIVING MACHINE – HOW TO JOIN
1) Visit www.thegivingmachine.co.uk
2) Join to become a GIVER and choose our school, CATERHAM
3) Complete joining by adding your EMAIL ADDRESS and PASSWORD
4) If you choose to add the 'Shop & Give' reminder at the top of the page, it will remind you automatically every time you shop. That's it! Caterham School will receive free cash donations every time you shop.
5) If you don't add the 'Shop & Give' app, then go to TheGivingMachine website, click on SHOP and choose your store every time you buy online.
If you have any questions, please email Mandy Davies via [email protected]
Thank you for your support!
LUCKY NUMBERS
Lucky Numbers is a lottery run by the Parents' Association.  £24 buys one number for twelve draws.  Draws are held monthly with three prizes for each draw.  The prize amounts depend upon the number of members in each draw.  Half of the money collected is given out as prize money and the other half goes to the Parents' Association.  
If you are interested in joining, please complete a membership application and standing order form and email to [email protected]
Back to Parents' Association