Nearly New Uniform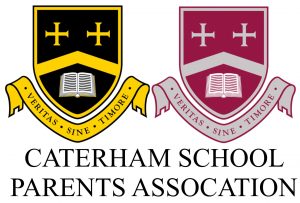 Regular sales of uniform are held, and are advertised within school and on this website see Events . The sales take place in the Nearly New Uniform Shop situated next to the School Shop. 
Guidance for Parents Selling uniform:
The NNU shop is a service provided by the PA and run by volunteers. Please follow these guidelines to help us help you:
All items:
• Items must be laundered and in good saleable condition, complete with all buttons – consider whether you would buy it yourself. We reserve the right to recycle items in poor condition, no longer current uniform, etc
• Only current School Uniform available from the Uniform Shop will be accepted
• Second hand items will be sold at a maximum of half the School Shop price less 30% which will go to PA funds
• Annual payouts for amounts of £10 or over will be after the last sale of the summer term. Amounts of less than £10 will be carried forward
• Sale items can be left at School Reception clearly marked "Nearly New Uniform"
To receive payment (70% of sale price) please label every item with the following:
*child's name
*cheque payable to
*full postal address
*telephone number
*item description and size.
Click here to download example labels which should be secured using safety pins.
If clothing or shoes are incorrectly or partially labelled, or not labelled at all, no payment can be made and all proceeds will go to the PA.
Many thanks in advance for your co-operation!
Back to Parents' Association