Lost Property
The senior lost property is run by Parents' Association members who regularly sort the lost clothes, swept from the grounds by the school team.  All named items are returned to their owners during house assemblies every Friday! Unnamed items are saved for a half term before being donated to the NNU or a local charity shop. 
Parents receive updates of lost property via Classlist and the weekly newsletter. Items can be collected from the Lost Property office at Beech Hanger.
Open: Tuesdays and Thursdays 8.15am – 9.15am
The Lost Property office can be found along with the Nearly New Shop at Beech Hanger (behind the Sports Centre)
Directions: Drive up Harestone Lane, turn left into the Sports Centre driveway. Instead of turning second left into the car park, continue and we are in the purpose-built cabin on the right. Pupils walking to us must use the zebra crossing and take the path to the left of the Astro, then continue past the Sports Centre, across the zebra crossing for the car park and up the steps. We are then located on the right hand side. There are signs around the school site to guide you. Click here for a map
Pupils are able to find lost property around the school site before it gets transferred to the Lost Property office. Collection bins can be found in the locations marked on the map below. There is a further collection bin at Hillfields located on the ground floor of the pavilion.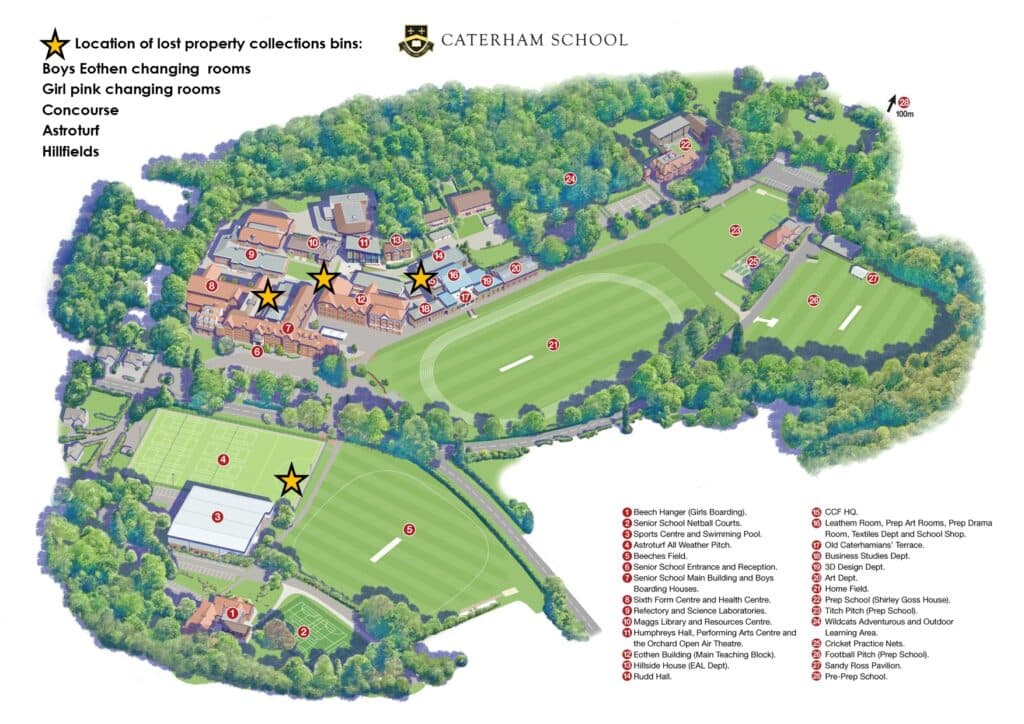 Back to Parents' Association